Custom Websites
Unique designs created for your specific needs, business or personal, using the latest technology that is easy to understand and maintain for the site owner.
Small or Large
No website solution is too small, any project from a personal micro-blog or portfolio to a full service Ecommerce site for a small business. The page layout and design will be responsive to all screen sizes, from mobile to desktop.
Upgrades and Conversions
Do you need to upgrade your existing website to a responsive mobile–first site? We do it with detailed attention to opportunitites for new feature integration, security, browser compatibility, optimization, and page load performance.
Software Engineering Meets Marketing
Web Design
Marketing your brand
: Using creative integration of your logo, color scheme, content, and graphics along with any "bells and whistles". Design your custom page layout with easy navigation, well organized and impelling content, and responsive mobile-first compatibility. The first priority is in defining the website's desired purpose and outcome.
Web Development
Software Engineering best practices
: Well founded customer requirements are determined first. Site development with a focus on usability, state-of-the-art design features, optimization and maintainability, finished with a robust validation test plan – all while practicing a reiterative design process to insure the best reliability and performance.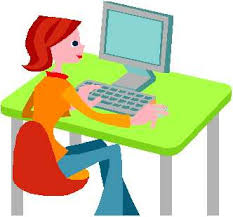 Tailor-Made Websites

- Personal and Small Business
- Micro–blog
- Portfolio
- Hobby or Club

Design Features

- Secure Forms
- User Login
- Template Integration
- Homegrown Apps (User defined)

Open Source Apps

- WordPress
- Ecommerce
- Customer Support
- Photo Gallery
- Community Forum
- SQL Database Management

Website Upgrades and Conversions

- Mobile-first Responsive
- Requirements Review
- Analysis and Recommendations

Web Hosting Services

- Shared Hosting
- Domain Name Management
- Content Management Tools